We just loved getting to know these two even more during their engagement session. They are super fun and love each other so much!
Isn't Hannah just about the cutest thing?! We're sure Ivan thinks so too...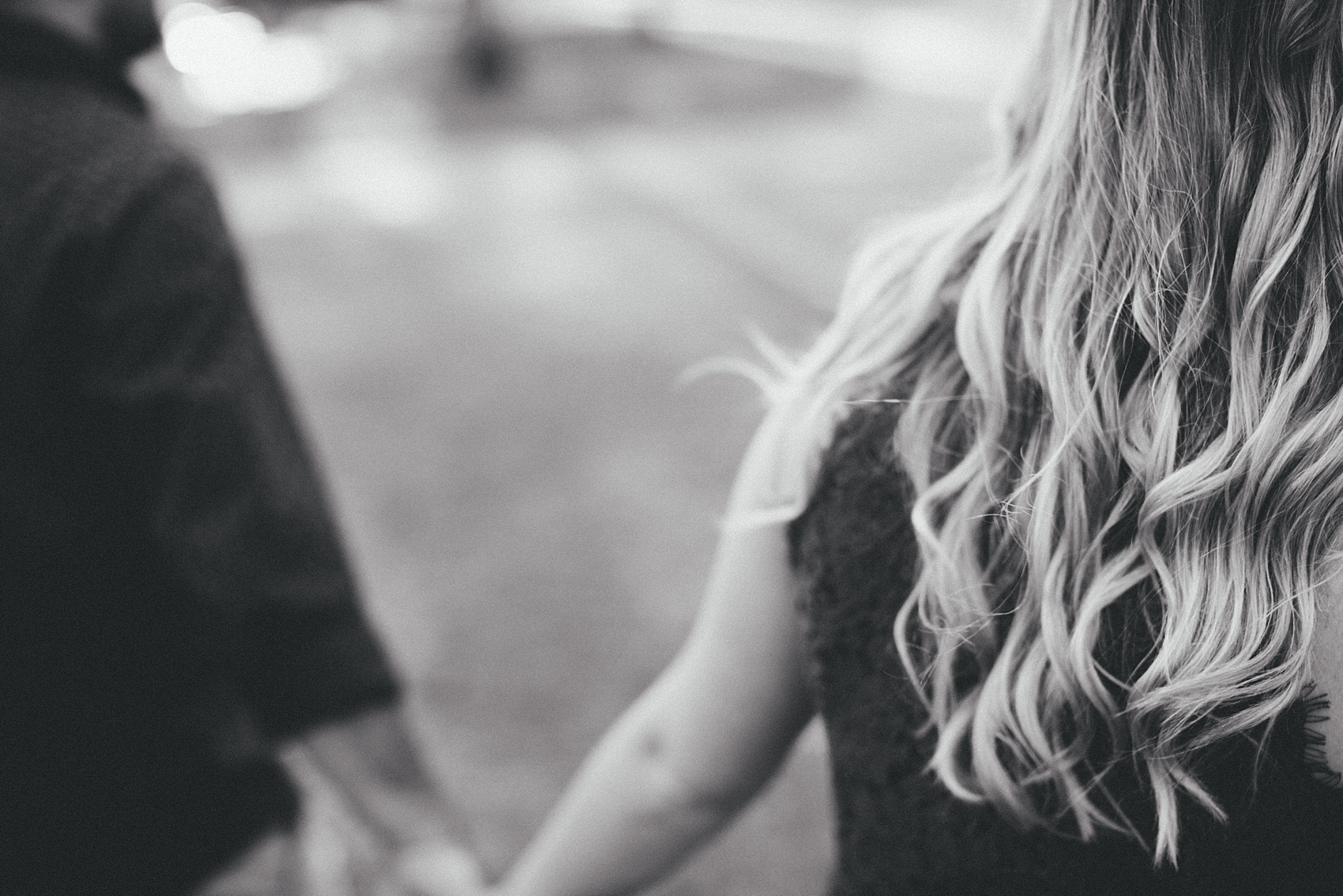 When & how did you meet?
So we met originally in middle school and were acquaintances but our story doesn't really start until Junior year of high school when Ivan texted me to hang out on a Friday in April. We decided to go to the beach and had a long walk along the beach talking about everything and anything. It felt so comfortable and like we were two good friends talking. He then asked me to his prom a few weeks later where we had a blast. Afterward we returned to his house to watch a movie and while we were cuddling on the couch he asked me to be his girlfriend.
When & how did you get engaged?
Ivan proposed to me on July 23rd, 2016. 6 years and almost 2 months later to the day we started dating. Ivan told me we were going to go flying in his Brother-in-law's plane and stopping for brunch a few hours away. So, we get up in the plane and Ivan says "Oh, my mom is at the beach. Let's fly over and wave." Which to me wasn't anything alarming since it was a usual thing to do. So we fly over the beach and I am just looking around out the window when we had done a full circle around the island. I didn't even know what was happening until his brother-in-law asks me if I saw anything. At this point I didn't know I was supposed to be searching for anything. So, I'm searching around and I see a heart and then an arrow made out of seaweed that was pointing to a sheet. I couldn't read it but Ivan took it from there. He popped the question and I was so flustered that I was just like Yeah.... like duh I'll marry you. (There's a video if you want me to send it to you)
We ended up flying back to the airport where our families met us with champagne. And then of course we stopped for brunch.
Ivan as explained by Hannah.
Ivan is my best friend. Without him I would be nowhere near what I am today. He pushes me and is always there for me. He is the most friendly person I've ever met. He's the guy if your lost in a new city he would be the one everyone feels comfortable going up to. There's just something about his soul. He's hardworking, funny, handsome, and an all-around great person. He's just the best person to put it simply.
Hannah as explained by Ivan.
Hannah just makes me feel good and complete. I just love how she makes me feel. We just have so much in common and she is my best friend. Her faith in God is amazing as well. Her drive to closer to God and to get us both to get closer to God is unexplainable. She's just a beautiful person and I am lucky enough to have her as my best friend and soul mate. She is driven ,passionate and above all loves Our Lord and savior Jesus Christ!
J&K TIP: We give our couples a lot of tips and tricks to help make their engagement sessions super easy, fun and successful. One of those tips is to grab a drink beforehand. A quick beer or your favorite cocktail helps you relax. We know that you don't have you have your photos taken by professional photographers every day. It's nothing huge, but we've found it is a simple way to calm pre-session nerves.